CUSTOM SUITS STYLES AND TRENDS 2022
It is common knowledge that every man should have at least one suit in his wardrobe. A suit is often a must-have for many occasions. It provides a refined and sophisticated look. However, when picking the perfect Custom Suits, you'll need to consider several factors such as cut, style, color, and detail. In this brief guide, we will look at men's custom suit trends and styles. With a custom suit, you are in the driver's seat with design and color. You have the opportunity to dictate your sense of style. A custom suit is tailored to enhance your body's physique, unlike an off-the-rack suit. Many things dictate the appearance of a custom suit, such as suit trends which vary every year. Below, we will examine suits tailoring trends: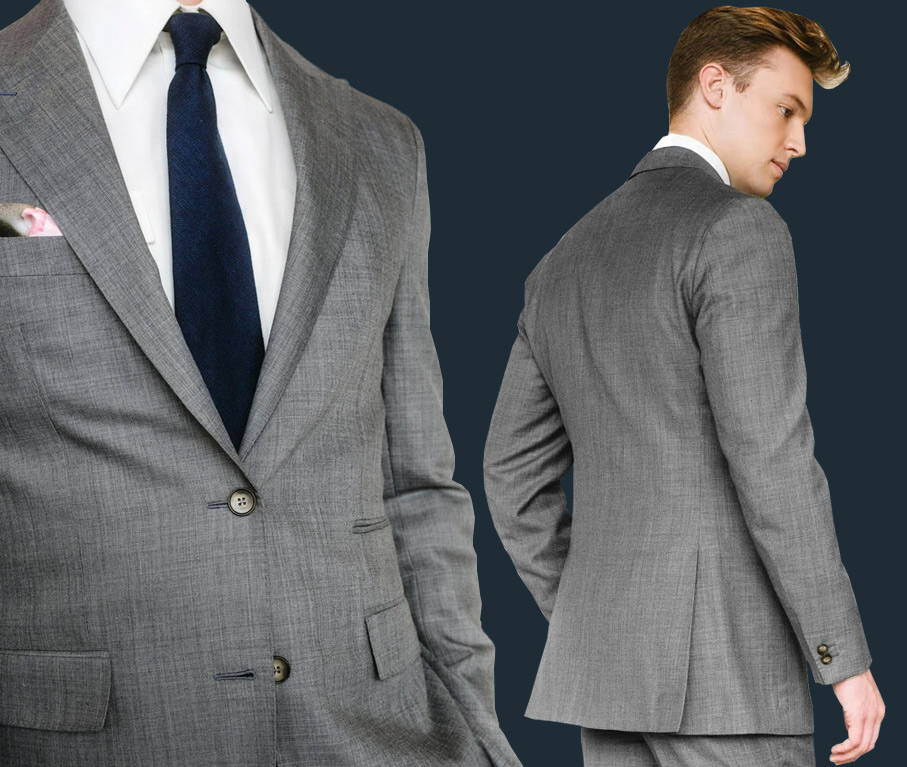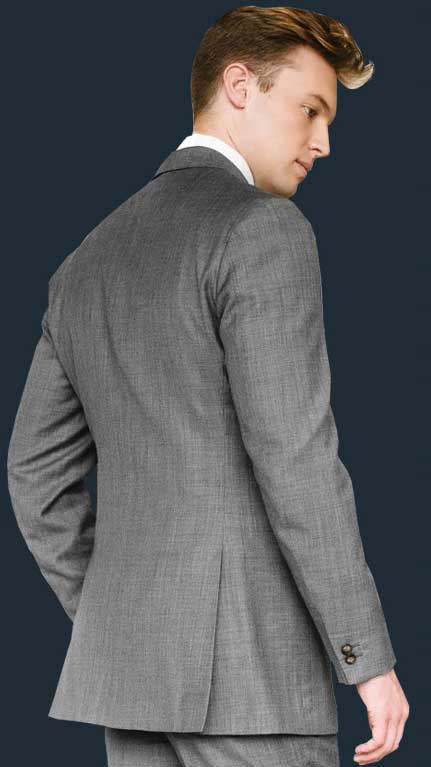 SPECIAL OFFER
1. Inherent Custom Silhouette Signature Suit
The wonderfully unique Inherent Silhouette Signature Suit was designed by Taylor Draper, CEO, with Janie Bryant, an Emmy-winning custom designer. This custom suit makes a bold and unmistakable statement in elegance.
Buy It Now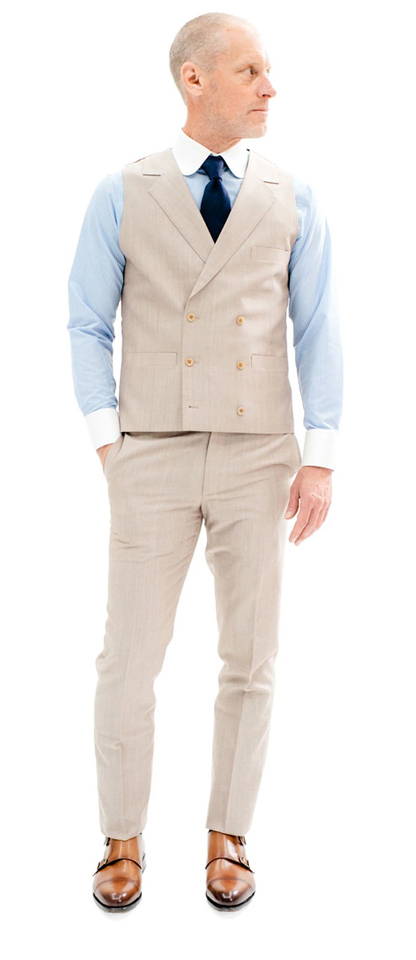 3-Piece Sterling Suit
2. Return of 3-Piece Sterling Suit
Do you plan on attending a formal event such as a wedding? Then a three-piece suit is ideal. Many are excited about the return of the 3-piece sterling suit because it adds sophistication and flair that is unsurpassed. If you are hoping to embrace the charming characteristics of a bygone era with renewed vigor, then you can't go wrong with adding a three-piece suit to your clothing collection.
Buy It Now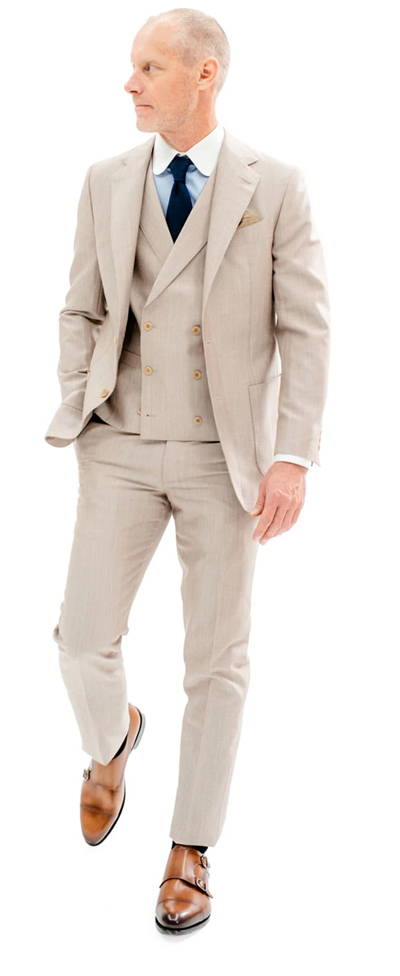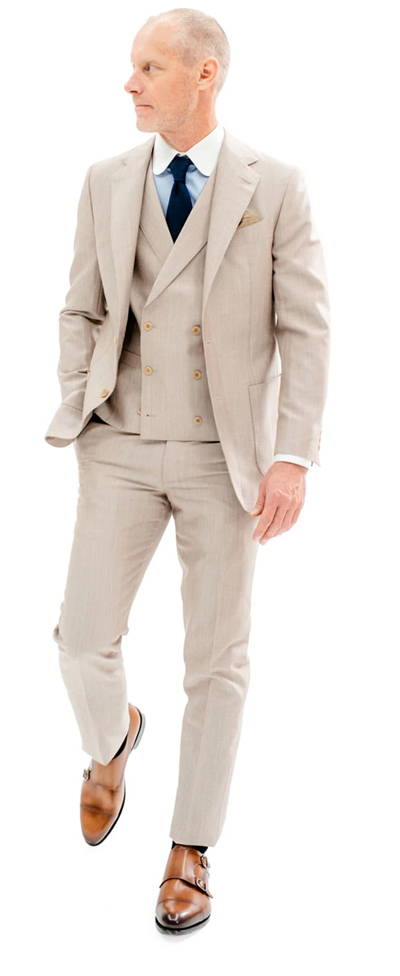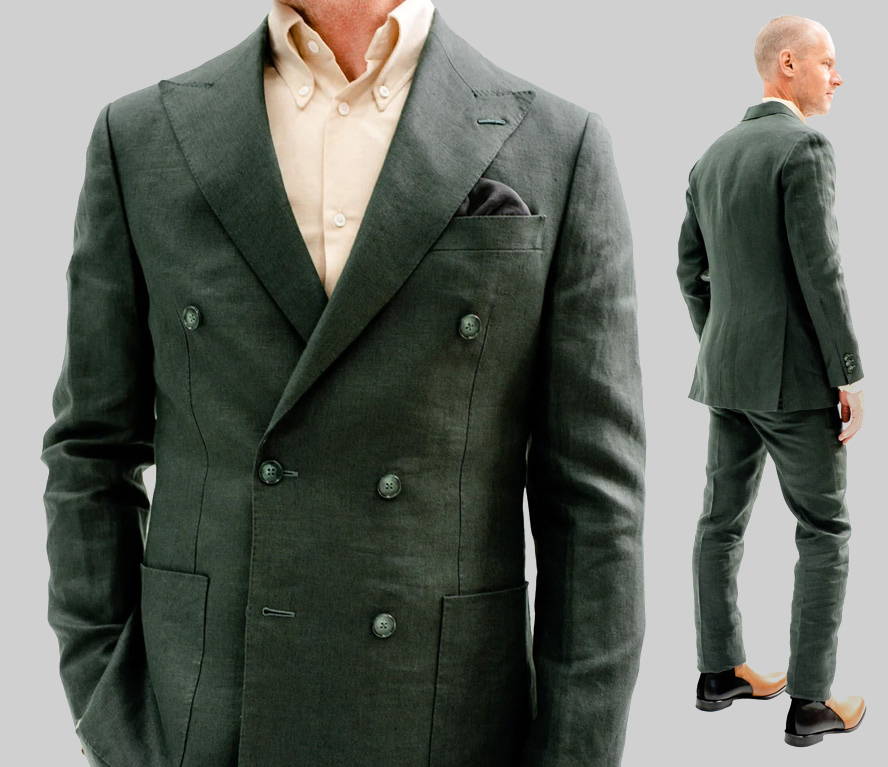 The Oliver Irish Suit
3. Oliver Irish Double Breasted Design
The Oliver Irish double-breasted design is a true charmer. It is fashioned from a deep, dark eucalyptus green fabric. The three-piece suit has been crafted from a line that lets you move with freedom. It is perfect for every occasion and season. Wear it to holiday parties during the winter months to make an objective statement and embrace the season.
Buy It Now
Brown Suits
4. Brown in Town
Brown suits are trending in men's custom-tailored suits. The warm shade is dark and classic. It stands out as being far more predictable than gray or navy. The hue complements all skin tones. Why not pair a brown suit with a chambray shirt, charcoal polo, or baby blue tee.
Buy It Now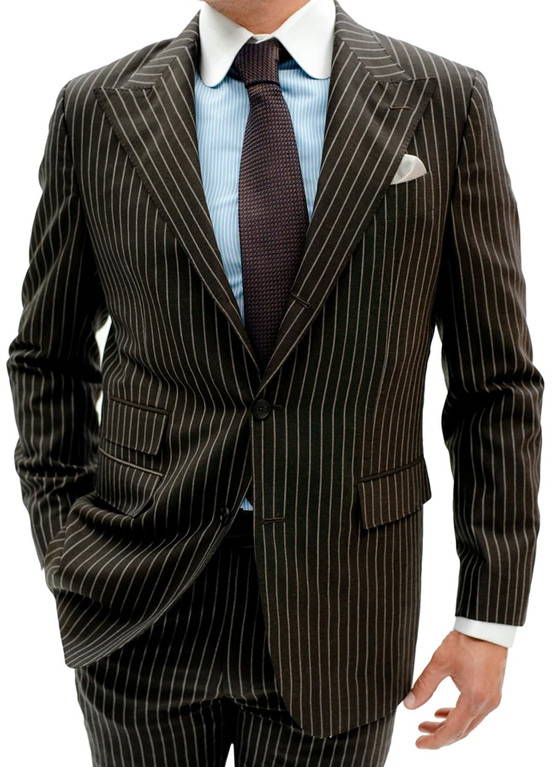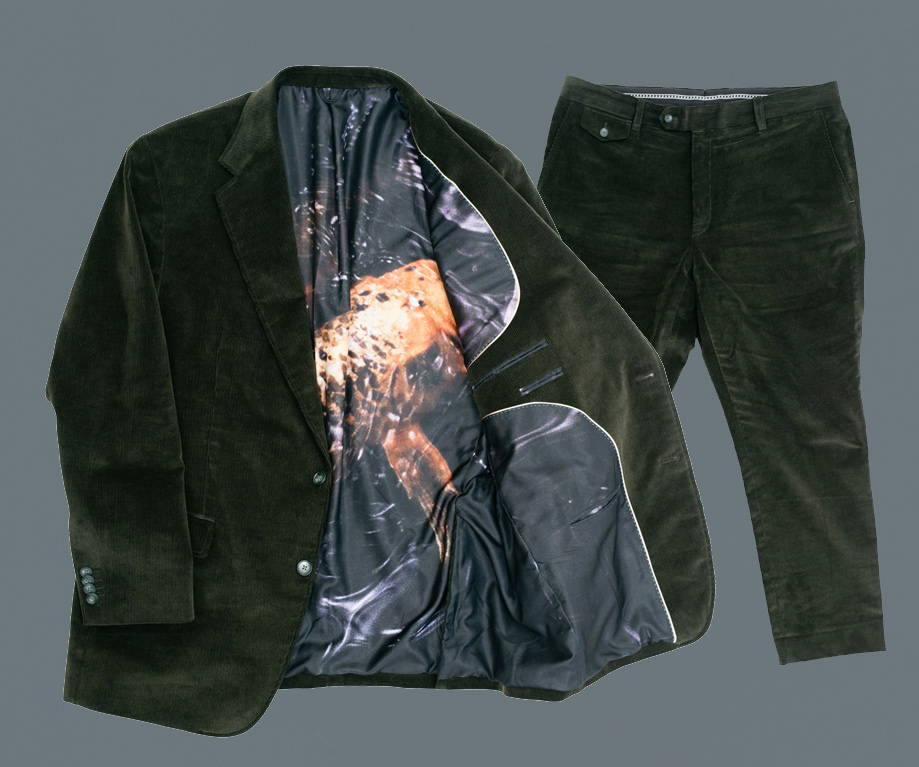 Best Color and Tones
5. The Ellington Suit
Nowadays, you can play with the colors and tones of a suit. You don't have to go with classic navy or black. Instead, opt for a Forrest Green suit if it compliments your skin color. You can genuinely embrace tones and colors to add flair to your wardrobe. One man might look good in a gray suit, but another could look ashen with such a shade. There are many factors to consider when picking a suit color. However, one thing is sure, men's custom-tailored suits come in lots of shades.
Buy It Now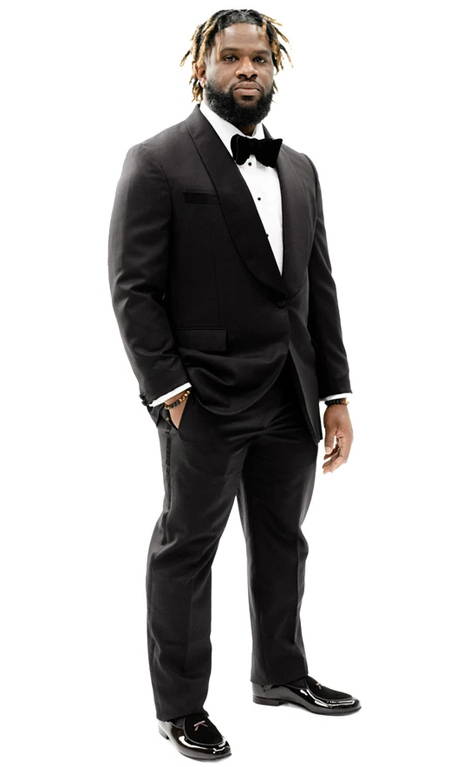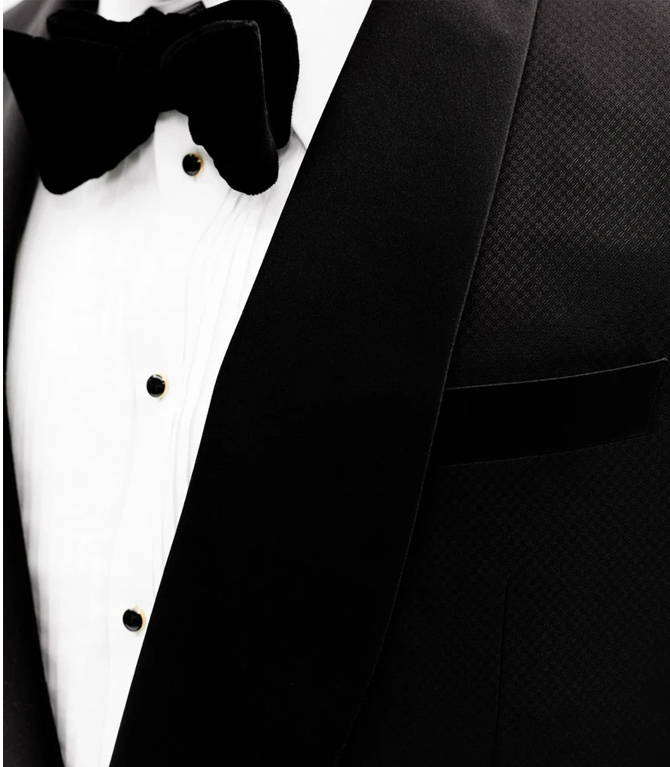 Modern Fit
6. The Gable Tuxedo
Designed with class, elegance, and styles of the past in mind, this tuxedo bring Old Hollywood into the modern age. Constructed of fine, beautiful fabric, and designed with the intention of long lasting style, this is a piece you don't want to miss out on.
Buy It Now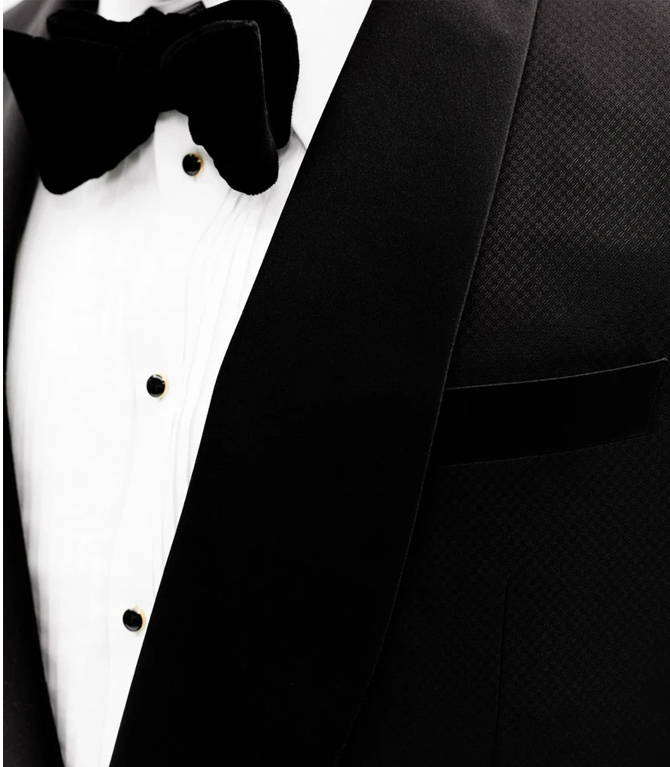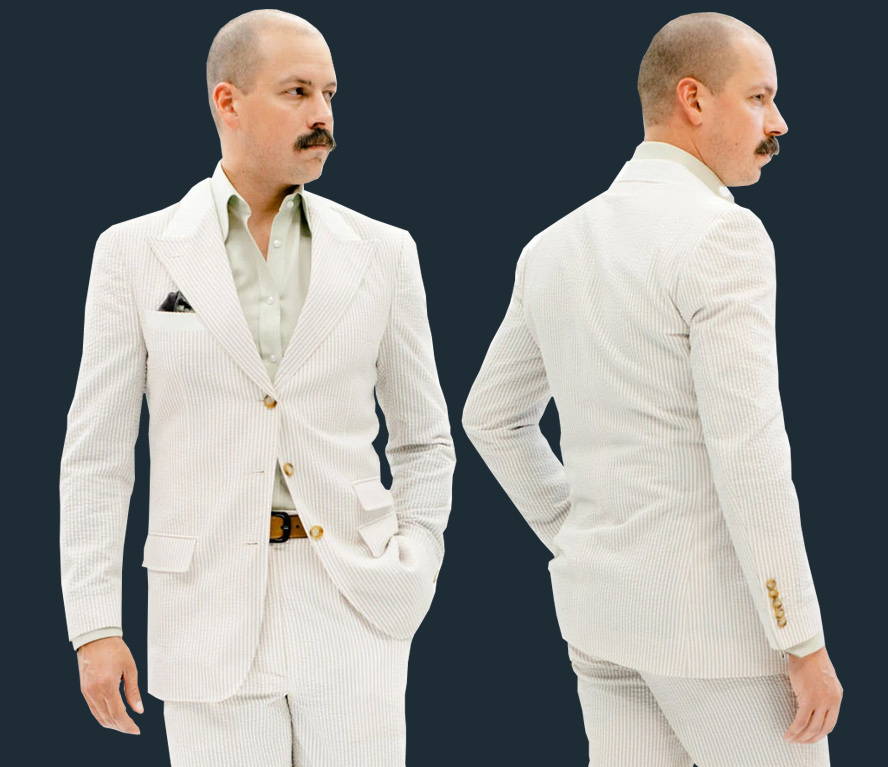 White & Beige Seersucker Summer Suit
7. White & Beige Seersucker Suit
Introducing our timeless summer white & beige seersucker summer suit. Seersucker or railroad stripe is a thin, puckered, all-cotton fabric, perfect for spring and summer wear. The suit has a handful of special touches including a white on white contrasting seersucker fabric on the collar and chest jacket pocket.
Buy It Now
Choosing The Right Custom Suit For Your Body Type
You want to find the best suit that fits your body type. Everyone is unique. A good suit can make you appear taller, accentuate your broad shoulders or even make you appear slimmer. A double-breasted jacket gives you a more significant presence. A person with a perfect V shape can quickly wear a single-breasted suit that features one or two buttons. Remember, you want your torso to appear balanced.
Heavier men might want to go with a more generous cut on the bottom half of the jacket. Wide lapels also create a robust square shoulder. An important thing to remember is that shoulders cannot be tailored, so please pay particular attention to the shoulders when making a suit decision.
Why does INHERENT Clothing Witness Impressive Suit Tailoring Trends?
INHERENT Clothing designs custom, quality men's suits. We use only fabrics from the finest mills. With a custom-fit suit, you can enjoy unlimited personalization and a bevy of design choices. You'll be able to showcase your unique style and indeed promote your best features. INHERENT Clothing embraces suit tailoring trends, and we are here to listen to your particular needs and wants.
Contact INHERENT Clothing or call now at 719-481-1038 to start designing your custom masterpiece based on custom suit trends.