The Ultimate Guide to Wedding Dress Codes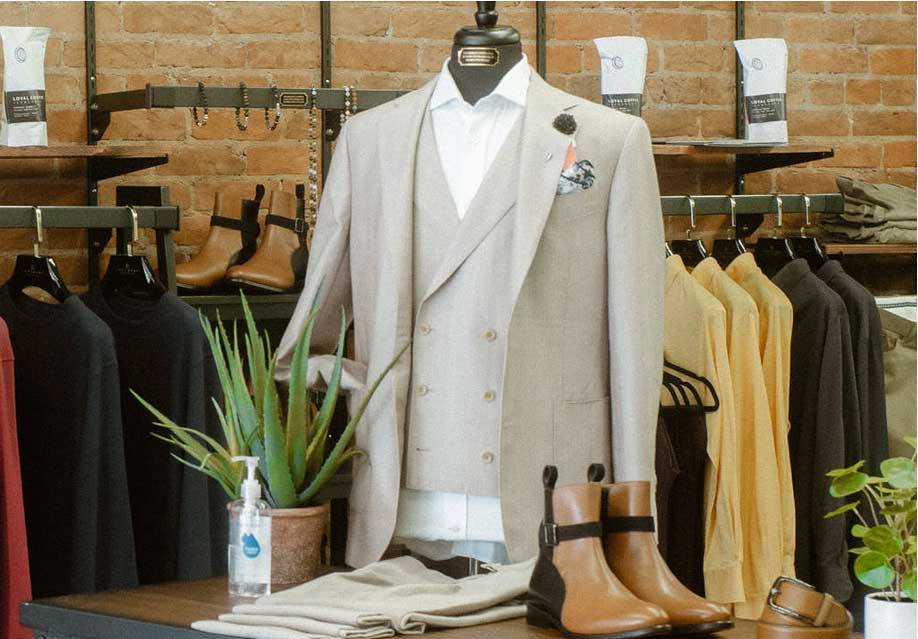 The Importance of a Wedding Dress Code



So, why is a wedding dress code important?
The primary purpose of a wedding dress code, and any dress code for that matter, is to make you feel your very best! When you show up under or overdressed in a room full of people, you might feel odd about yourself, which affects your confidence levels. A dress code comes in handy by giving you a helpful guideline to follow so that you can avoid being in an uncomfortable position.
In addition to this, a wedding dress code helps elevate the event's overall mood or theme. For example, an emerald floor-length evening gown would be ideal for an elegant black-tie affair.
Another reason why giving a guide to your wedding dress code is that if there's no dress code, guess who will be receiving dozens of calls from confused wedding guests? You, the bride or groom!
Now that we know why a wedding dress code is essential, let us examine the various dress codes and their meaning.
Types of Wedding Dress Codes

From black tie to cocktail and beach formal, wedding dress codes can be a little confusing if you don't particularly understand the meaning of each one!
Have you ever struggled to decipher what wedding dress codes mean? Don't worry as you're not alone. Inherent decided to break down some of the most common wedding dress codes, alongside some outfit suggestions, to assist you in figuring out what to wear for the couple's big day.
White-Tie
Dress Code
The White-tie dress code, also known as the full evening dress, is the most formal of all wedding dress codes.
Rarely seen these days, the white tie is the most formal of formal, often reserved for elegant events such as royal banquets, state dinners, and very formal weddings. Therefore, if you are fortunate enough to receive a white tie invitation, you must pay extreme attention to detail as this will probably be your only opportunity to nail this dress code.
Remember the scene in Titanic where Rose invites Jack to the first-class dining room? Now that is the perfect example of a white-tie event.
What to Wear
White-tie requires a full dress, which entails a tuxedo coupled with a white tie, white shirt, and a pocket square. Accessorize with a top hat and cane for a seriously traditional look if you want to go all in.
For women, the white tie dress code entails a floor-length grand ball gown and opulent jewels. Married women and the bride have the choice of wearing white gloves and a tiara.
Black-Tie
Dress Code
The black-tie is a formal dress code for a wedding that starts after 6 pm, especially if it has an elegant, luxurious, or modern theme.
In contrast to its big brother, the white-tie, a black-tie dress code calls for guests to dress not too formal but still look appropriate for the occasion. The black-tie is one of the most popular wedding dress codes, and the best part about it is that the rules of black tie formal wear are always the same. When correctly done, black-tie sends a message of quiet confidence and elegance.
The tradition of wearing a custom-tailored tuxedo is a rite of passage for any man, so you'll want to pull black-tie off with style.
What to Wear
A black-tie dress code requires men to wear a well-tailored dinner jacket with a pair of matching trousers, a pleated white shirt, and a bow tie. Black formal shoes are mandatory, while gents have the option of wearing a cummerbund or a waistcoat.
Essentially, when in doubt, channel your inner James Bond!
For the women, black-tie typically calls for a floor-length dress or gown. While cocktail dresses are also appropriate, why pass up the chance to go with the more stylish choice?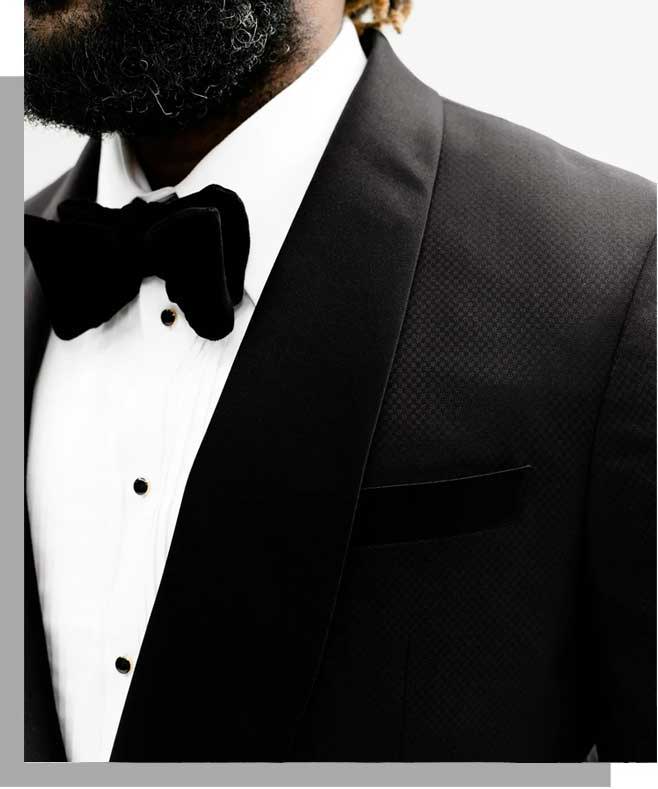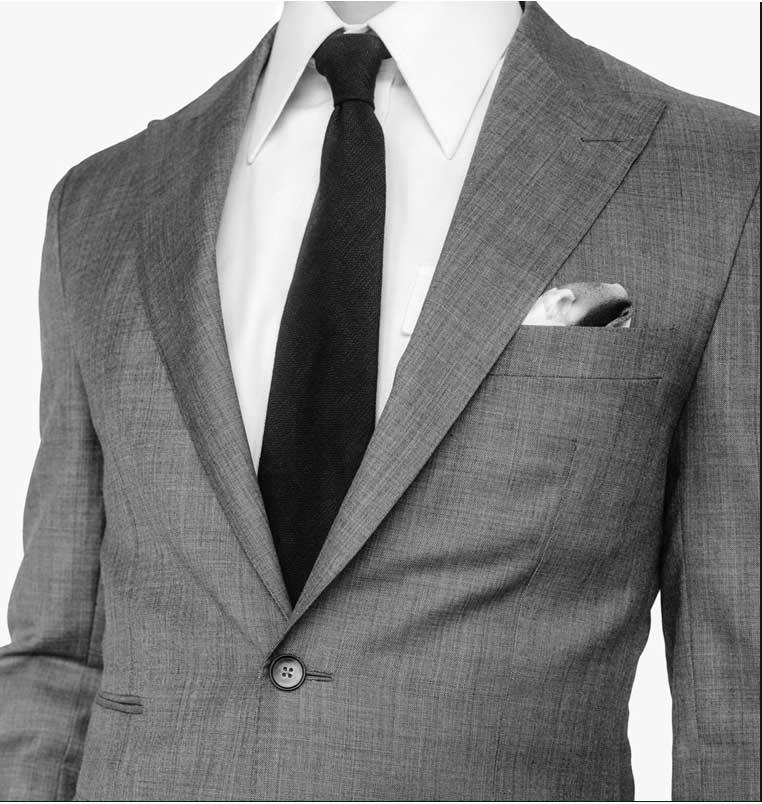 Black-Tie Optional
Dress Code
The optional black-tie is a wedding dress code that requires guests to dress up, but it is less formal than a black-tie. Essentially, a tux isn't necessary, but you can wear one, and the same goes for floor-length gowns for the ladies.
You wouldn't look out of place in an optional black-tie event if you went with, say, a formal suit or cocktail dress instead. In most cases, optional black-tie means that the couple and their wedding party will go with black-tie, the more formal dress code.
In some cases, the wedding invitation may sometimes use terms such as "black tie invited" or "black tie encouraged." While this might seem confusing for some, both terms suggest that the couple would prefer that men wear tuxedos, but they aren't insisting.
What to Wear
If you're leaning more toward "black-tie," a tuxedo will be perfect, but if you're more of an "optional" person, a dark business suit will work as well.
For women, you can wear either a mid or full-length silhouette evening dress. Steer clear of summer maxi dresses or fabrics that are better suited for the daytime.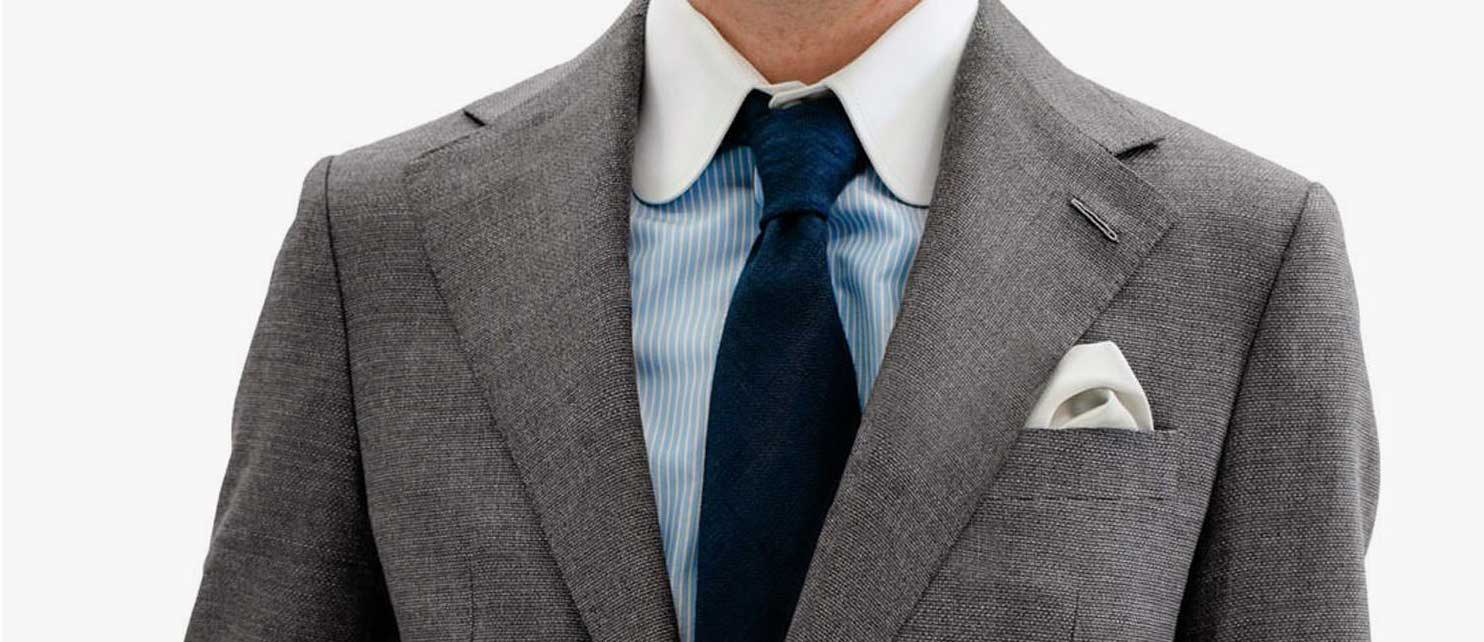 Formal
Dress Code
Wait? Isn't formal wear another name for a black-tie dress code? Well, not really.
The formal dress code often gets confused with black-tie because they are similar; the only difference is that you choose to go with either a tuxedo or a dark two or three-piece suit with formal attire. You'll still want to complete your look with proper hair, makeup, and accessories, though.
What to Wear
For men, there are a couple of options to go with, the most dapper being a tuxedo. You could also add some individual flair by wearing a dark tailored suit with a contrasting vest and tie or bow tie.
For women, formal wear means wearing a chic, knee-length, or midi-length cocktail dress, though this can be of any color. Spice up your look by donning glamorous heels and some elegant jewelry.
SEMI-FORMAL OR DRESSY CASUAL
Dress Code
The semi-formal dress code calls for a more subtle look than a formal black-tie event requires, but that doesn't mean that you can wear a pair of jeans or khaki.
Semi-formal, also known as smart casual or dressy casual, allows you a broader range of choices, but you still have to look sharp. While donning black-tie is generally still allowed, you will probably feel overdressed and out of place. Instead, you could think about what you would wear to a special dinner in a fine restaurant.
What to Wear
Since the dressy casual is still a formal-ish wedding dress code, you won't go wrong with either a suit or trouser and blazer combo – Ties are optional but consider wearing one. If the wedding happens later in the day or early evening, a darker suit with simple accessories is the right move.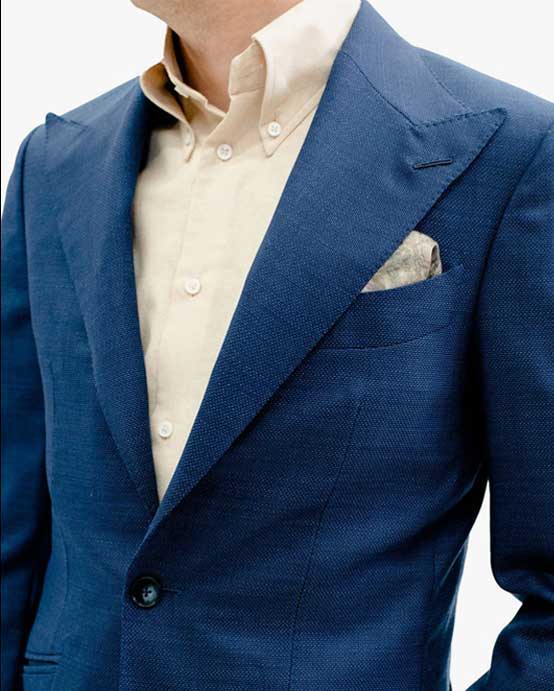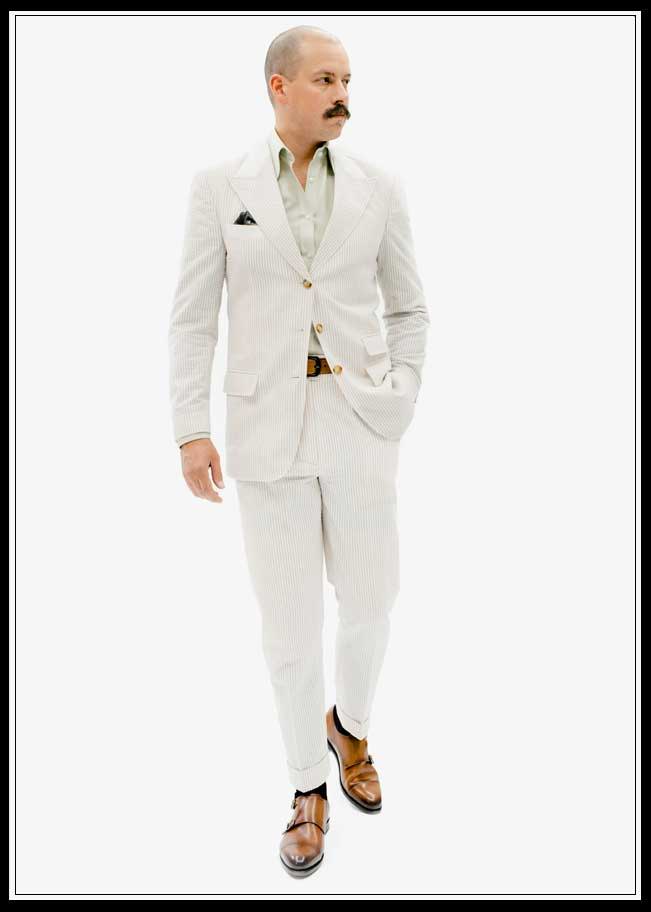 Beach Formal
Dress Code
Unlike the more traditional dress codes such as black-tie, formal, and cocktail, beach formal is a unique dress code, so understanding what to wear might seem like a hard nut to crack. But it isn't!
The Beach formal wedding dress code comprises the most formal things you can wear at the beach within limits imposed by sun and sand. Come to think of it, if you just said formal on your invitations, some guests might show up in full black suits and stilettos, and they indeed won't have a fun time on the beach.
Essentially, the main difference between beach formal and other wedding dress codes lies in the color palette and footwear. When wearing beach formal, your primary goal is to look great while avoiding sweat and easily navigating sand.
Something to note is that the term "Beach Formal" isn't limited to weddings happening at the beach. It also applies to other outdoor events such as:
Outdoor weddings

Fancy beach parties

Garden parties
What to Wear
If the dress code is beach formal, be sure to wear a traditional suit and tie, in solid, lighter colors and breathable fabric, of course. If the dress code is beach semi-formal, then consider a breathable sports coat or blazer. Shoes must still be closed-toe, and shorts, sandals, and short-sleeved shirts aren't allowed.
Women should go for jumpsuits or dresses that are flowy and bright or light-colored. For footwear, low wedges and flat sandals are appropriate but don't wear flip-flops. Also, ensure that your nails are well-tended. All kinds of jewelry are acceptable as long as they go with your outfit. The same applies to makeup, but remember! You might sweat it out on the beach.
DAYTIME OR CASUAL
Dress Code
So, your wedding invitation just came in, and the dress code section says "casual." You might be left thinking, "Does that mean that I get to wear whatever I want to the wedding?" Well, not really.
Casual attire is a level down from smart casual, but that doesn't mean you are free to wear whatever you want. Unless jeans, shorts, tank tops, or flip flops are expressly accepted, you don't want to show up for a wedding in any of them.
What to Wear
There is no need to suit up. A shirt, slacks, and a sports coat or blazer will do. You could also pair slacks with a button-down shirt or polo. For footwear, you can wear loafers and even dressy boots such as monk straps.
For women, feel free to wear a one-piece look (think cocktail dress, a sundress, or smart jumpsuit) or separates (blouse paired with a skirt or pants). You can wear a variety of footwear, including sandals and flats.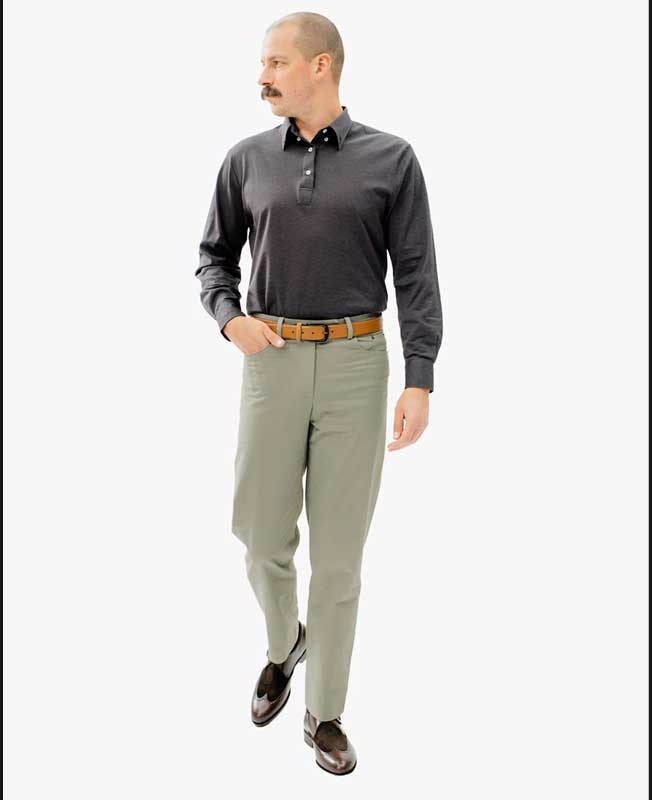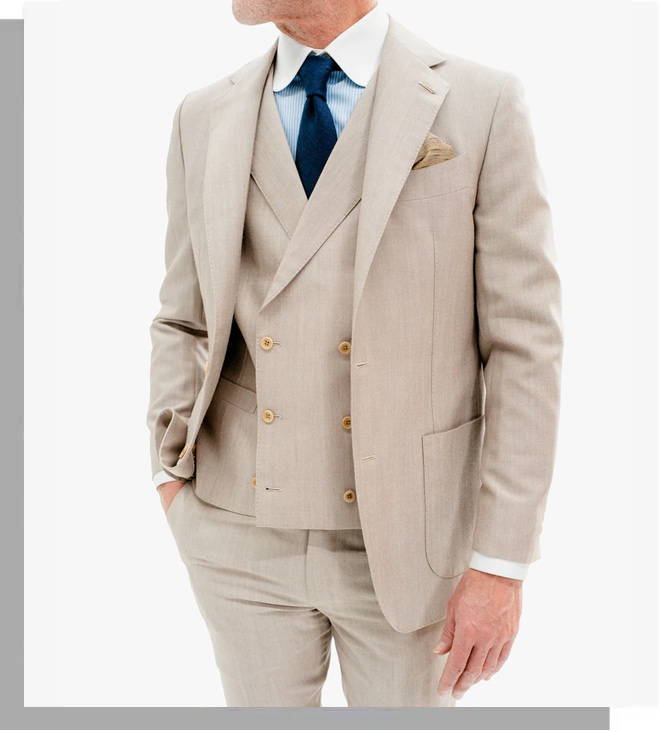 Cocktail
Dress Code
Many people seem to consider semi-casual and cocktail dress codes the same thing, but there's a slight difference between the two wedding dress codes.
As previously explained, semi-formal falls perfectly between casual and formal. Cocktail, on the other hand, tends to be a tad bit dressier than semi-formal. A cocktail wedding dress code essentially means almost formal, but short dresses are allowed.
What to Wear
Men are to wear a suit and tie, dark or light, depending on the time of the day.
For the women, try a mid or below-the-knee dress or a dressy skirt and top. You could also wear an elegant pantsuit. Women can also wear dresses, separates, or pantsuits in a dressy fabric such as cashmere, satin, or silk.
Don't Wear White
Seriously, don't wear white.
When attending a wedding, the last thing you want to do is upstage or upset the bride. A bride has to stand out at her wedding, so be sure to leave that white, cream, or ivory dress at home and wear something else unless the dress code asks for white clothing.
Also, please don't ask the bride whether you could wear white might come across as rude and awkward.
Dress Appropriately
It doesn't matter whether everybody at the wedding knows you, you will have to keep your look appropriate. Don't show up in a mini skirt or something like an all-red or sparkly gold suit just because the dress code is casual.
Stick to the Code
Whether the dress code suits your style or not, you have to remember that this is the couple's special day, not yours. Please follow the guidelines, and if unsure, asking won't hurt.
In a Nutshell
Selecting the perfect wedding outfit doesn't have to be difficult if you know what each dress code entails.
Remember that the primary purpose of a dress code is to help you feel comfortable on the wedding day - so please adhere to the stipulated guidelines. Just remember that you should incorporate some element of your personal style into your look, whatever the dress code.
Are you in search of wedding guest outfits? Check out our options at Inherent for all your personal tailor needs for the special wedding day.